They stop, look at the menu displayed outside a restaurant, move on, stop, look, move on. It seems to take quite a while. Maybe we can shortcut that with a small selection specially chosen.

Do you know what type of dining you would like? If so click the links to jump down the page to NZ/European,  Indian,  and Latin American. There's also Thai or Japanese? Let's have a look at some of the Rotorua Restaurants.

NZ/European Rotorua Restaurants
$$-$$$ Regent of Rotorua
Boutique Hotel & Spa - Restaurant & Wine Bar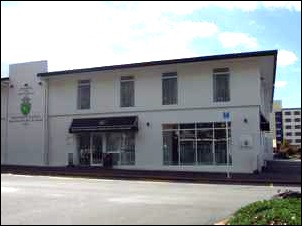 The Regent is one of the newest places to eat in Rotorua. It used to be a motel until the owner got the bright idea to completely renovate the motel and add a restaurant.
The restaurant building is completely new and boy does it look good. Ultra elegant are the words I would use to describe the Regent.
I've sampled the breakfasts and late afternoon coffees and fare which were all delicious. The travel reviews are great too with it still going strong in 2015.

Where: 1191 Pukaki St
Serving: Breakfast/Lunch/Dinner/Bar Snacks/Afternoon Tea
Hours: 7am until late
Contact: Ph: +64 7 3484079 or Freephone: NZ 0508 734368
Website: Regent of Rotorua

$$-$$$ Solitaire Lodge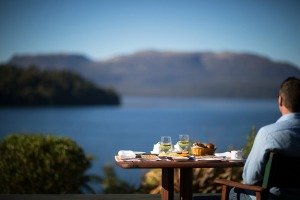 Solitaire Lodge, originally a Luxury Fishing Lodge built in the 1980's, has extended its scope to include travellers of all types.
Luxury accommodation is not Solitaire's only strength though. A restaurant with a focus on New Zealand cuisine and wines will have your taste buds going into overdrive.
My girlfriend had dinner at Solitaire recently. She mentioned how great her meal was and, to her surprise, it wasn't as expensive as she'd thought it would be.
When I spoke to the owner, Wayne Tomlinson, he agreed, saying that locals were pleasantly surprised when they did dine there.
Where: 16 Ronald Rd, Lake Tarawera
Serving: Breakfast/Lunch/Dinner
Hours: All day until late, make sure you book though.
Contact: Ph+64 7 3628208
Website: Solitaire Lodge - Member of Small Luxury Hotels of the World

Indian Rotorua Restaurants
$$ Indian Star Tandoori Restaurant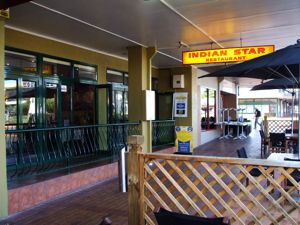 The Indian Star is the place to go if wanting an Indian meal with great service and great food.
I have an Indian girlfriend and she can cook, in fact, she turned me onto Indian food. She cooks so good, I don't usually like going to Indian restaurants anymore, but I make an exception with this place.
Not the pickles and chutneys though, still can't get used to them.
The Indian Star has won numerous well-deserved awards. The menu is extensive featuring dishes such as Pilao, Biryani, Kormas, Tandoori, Kebabs, Vegetarian and Seafoods from the various different areas in India.
Where: 1118 Tutanekai St - Eat Street
Serving: Lunch/Dinner
Hours: 11.30am-2pm & Dinner 5-9pm Mon-Thu, 5-9.30pm Fri-Sun
Contact: Ph+64 7 3436222
Website: Indian Star - Menu

$$ Chimney Indian Restaurant
People return to Chimney Restaurant time and again. The food is delicious with many locales from throughout India represented. Curries, kebabs, tandoori, vegetarian, the full range is available.

Prices are very reasonable. $17 is a standard dinner main price, and specials often pop up.

A $10 lunchtime special is always on the menu. Butter chicken, butter naan and rice. Chimney also has Takeaways if you're feeling lazy.
Where: 1280 Eruera St, opp movie theatre
Serving: Lunch/Dinner
Hours: 12-3pm & 5-10.15pm 7 days a week
Contact: Ph+64 7 3491130
Website: Chimney Indian Restaurant 
Latin American Rotorua Restaurants
$$ Sabroso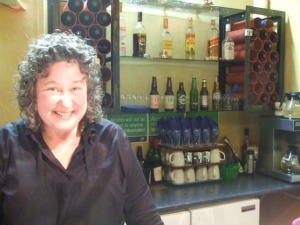 Sabroso is a tiny place, perfect for casual dining. If you're into Latin American Cuisine, this is THE place.
I'm not much of a drinker but I love the Margaritas and would drink them all day if I could. It cost NZ$12 in a large glass, that's actually 2 ½ standard drinks. The Margarita lasted the whole meal, (hiccup) sipping all the time.
The food? Delicious, ample and very tasty. Tapas and traditional South American dishes. I wanted everything on the menu so it was very hard to settle for a couple of things. 
The service is outstanding. Venezuelan born Sarah Little (pictured), one of the owners, was able to advise and help us make great selections for ourselves and told us what would be too much. This is definitely a place to return to again and again, if only to try ALL the dishes.
It would be advisable to book this Lonely Planet recommended Rotorua restaurant in advance.
Note: I received this from a site visitor recently.

By: Amiria
Oyonnax
France
When my husband and I were back in Rotorua in June, good friends of ours wanted to take us out to dinner at Sabroso. They just raved on and on about this restaurant and we couldn't wait to try it for ourselves. But there was one problem....it was fully booked on all the days that suited the 4 of us!!!!!.
Needless to say, we're going to have to wait until next year now because that's when we'll be back in Rotorua. And by the way, our friends are vegetarian. And, Lonely Planet IS right - best to book in advance!!!!

Where: 1184 Haupapa St
Serving: Dinner
Hours: Opens at 5pm Thurs through to Mon inclusive
Contact: Ph+64 7 349 0591
Website: www.facebook.com/SabrosoNZ
Thai Rotorua Restaurants
$$ The Thai Restaurant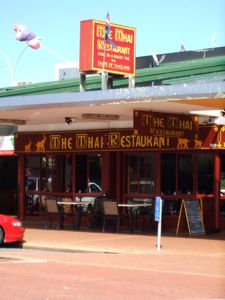 I don't know why Thai dishes are always so tasty. It doesn't seem to matter where I go, it's the same.
The Thai Restaurant... how's that for an original name?
The meals in this restaurant are delicious. Also, the service is outstanding and the prices are really reasonable if you're on a budget.
A few dishes are on the NZ$30 side but the noodle and rice dishes are under NZ$20.
Oh, and if you're here for fishing, they will cook your trout for you. How's that for service? Plus they have takeways.
Where: 1141 Tutanekai St
Serving: Lunch/Dinner
Hours: 12pm-2.30pm/5pm-closing 7 days a week
Contact: Ph+64 7 3486677
Website: The Thai Restaurant

$$ Amazing Thai Restaurant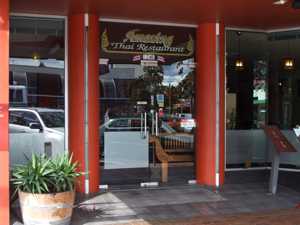 I love the food in this Rotorua restaurant although I see that it has had mixed reviews.
Sometimes there are problems with communication, as in trying to understand the staff. Maybe it's because English is their second language. That must mean it's authentic Thai huh?
I have always found the meals to be delicious, tasty and filling.
If you don't want to eat in they also have a takeaway service around the side of the building utilising the same kitchen.
Where: 1246 Fenton St
Serving: Lunch/Dinner
Hours:
Mon/Tue/Thu/Fri/Sat 12pm-2.30pm & 5pm-10pm
Wed 12pm-2.30pm
Sun 5pm-10pm
Contact: Ph+64 7 3439494
Website: Amazing Thai Restaurant 
Japanese Rotorua Restaurants
$$ Yamato Japanese Restaurant
I always buy my sushi at the Yamato Restaurant. You may be able to see from the photo that it has seating around a bar type counter.
You can sit up at the bar and watch the chef prepare the sushi while you have a complimentary Japanese tea, or you can eat in the restaurant. It's separated from the takeaway side by a doorway that is right by the till. Makes for a bit of congestion sometimes.
I went along to the restaurant with my mum and brother. He lived and coached rugby in Japan for a while so knew what was what on the menu. Happily we left the ordering to him. Mum and I had no clue.

My brother and I thoroughly enjoyed our meal but mum hated it. She's 70+ and quite conservative in her eating.
Where: 1123 Pukuatua St
Serving: Lunch/Dinner
Hours: 12-2pm and 6pm-9pm Tue-Sun
Contact: Ph+64 7 3481938
Website: Yamato on Facebook purely to show the menu, not for ordering or reservations

 There are many other restaurants around so don't just take my recommendations as all that you can get to experience. 
Check out the google map below to get an idea as to how the restaurants are spread about the city.


View Rotorua Restaurants in a larger map
Quicklinks to other popular Rotorua Dining pages:
Share Your Rotorua Restaurant Experiences
Have you checked out any great restaurants in Rotorua?

What was it that made them special? Was it the food, the atmosphere, the people you were dining with, the 'special' reason why you were there in the first place?

Tell all, we'd love to hear about it.
What Other Visitors Have Said
Click below to see contributions from other visitors to this page...