Think, hiking up Mount Tongariro, skiing on Mount Ruapehu, there's Waitomo Caves, and pristine beaches at Mount Maunganui. Your options are numerous.
Travellers to Rotorua normally arrive either by air or road. Another way that is not so common is via cruise ships. I know, right! We're inland here.
The ships actually stop in at the Port of Tauranga (50min away) and passengers pop over to Rotorua on day trips. What a great idea.
On this page you will also find out how to hire rental vehicles and about travel insurance, pesky thing that it is.


---
Domestic & International Flights to Rotorua

Maori carving at the Rotorua Airport
Rotorua has received a huge boost now that our airport has gone 'International'.
(Important Update: Boo. The transtasman international air service has been discontinued. All I can say is it's a huge disappointment. Read the announcement here.)

Visitors and locals alike can fly direct to and from Sydney, Australia... and from there... the World.

There is always a transit stop getting out of the south pacific so why not Sydney?

You'll also find information about New Zealand's six other International Airports and the hubs they connect to. As you will see they are not all the same.
Airport Transportation Services

There are a number of ways to get to your accommodation from the airport and vice versa.  The services are pretty good even if I do say so myself. I've made use of the shuttles for an easy door to door service. Buses, rental cars, limousines and taxis are also available.

Travel to Rotorua by Car

As for driving to Rotorua, there is something about hitting the highway in a car that gives me a sense of freedom and possibility. I guess you may be the same?
Armed with general information about the six main routes converging on Rotorua, you should be able to orientate yourself somewhat.
Don't worry too much about getting lost. Hey, we're a small country, how bad would it be if you did? You're bound to run into the coast sometime. Just remember, breathe... and the sun is in the north.
Cruise Excursions - Tauranga to Rotorua

Yes, who would have thought you could visit Rotorua when you're on a cruise (we're 70km inland). I certainly didn't until recently. Just goes to show how much I know huh?

If you have the opportunity to pop over, take it. You just can't leave New Zealand without visiting Rotorua. Especially when there are reasonably priced tours with professional drivers/guides who love to create unforgettable experiences. Want my recommendations?
New Zealand Rental Car Hire

The supplier of choice for Rotorua Travel Secrets is DriveNow, an Australian owned company. Save time, a heap of money, and get back to the fun part of travel planning sooner. Mountains to scale, rivers to vault - you know, that Harrison Ford kind of thing.
Campervan Hire In New Zealand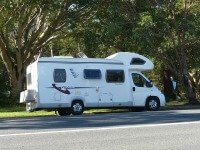 Campervan hire in New Zealand is big business. That means a wide range of campervan rental companies competing for your money.
That also means the monotonous task of comparison shopping to find a campervan to suit your unique situation (to help you get to Rotorua).

International Travel Insurance

Ah, where would we be without insurance? International travel insurance for the independent traveller, as provided by TravelInsurance.com, has your back. It certainly makes for peace of mind. Learn what to look out for and get a quote.
Have a safe and enjoyable visit.