Great Places To Stay In Rotorua
During this period of uncertainty, some local attractions, businesses, hotels and motels may be closed or have limited hours. Please check with the operator when booking. For those of you who cannot visit New Zealand due to border closures, enjoy a virtual visit to Rotorua. Hopefully we get to see you in person real soon. Stay healthy and take care! —Karen

With the sheer variety of places to stay in Rotorua, how do you choose? Tends to be like a lottery, doesn't it? Let's lessen the odds of you bombing out.

Along with the help of family and friends I've tried to make it painless as possible by scoping out tips for Rotorua's accommodation sectors. I've researched too by hound-dog sniffing around websites like TripAdvisor, Bookit, Hostelworld etc. and you might just find me lurking in the forums chiming in with my two cents worth.



Tell you what, I feel quite a heavy-duty sense of responsibility writing these pages about places to stay in Rotorua. For sure it can totally make or break a trip if the accommodation doesn't live up to expectations and I would so hate to steer you wrong. You know what to do, let me know if that happens (cringe).
If you need any advice about a particular place or want a sounding board, drop me a line. I don't mind at all.


---

Let's get on with places to stay in Rotorua

Latest Accommodation Deals

Latest Rotorua accommodation deals hot off the press. Because everyone loves a deal, right? And special treats.  Find savings of 10, 20, 30% off accommodation. Add-ons too. A complimentary breakfast, for example. Perhaps a helicopter flight, free entry to a spa pool. Who knows what will turn up. 

Read more ≫

Top-Rated Rotorua Motels

The ten Rotorua motels featured are some of the best places I know of. Clean, comfortable and affordable ($89 - $299), they vary between unpretentious and luxurious. Solo visitors, families, corporates and large groups - anyone in need of 20 beds - are all catered for.
Read more ≫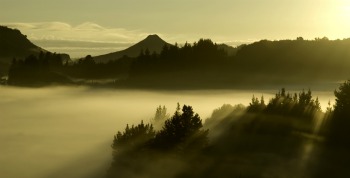 Rotorua Accommodation - Image courtesy of © Treetops Lodge & Estate
Hotels in Rotorua

Rest easy with a choice of ten plus hotels in Rotorua to meet your needs. Because, your needs.
Rotorua doesn't have too many hotels, if you're talking real hotels that is. The range extends from so-so up to pretty damn good if you're not looking for LUXURY, luxury.
Read more >>


Bed & Breakfast Accommodation

Meet a few select proprietors from the Rotorua Bed and Breakfast industry who have all passed the rigorous tests for a quality facility and service.
Read more >>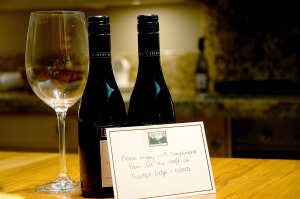 Rotorua Accommodation - Image courtesy of © Treetops Lodge & Estate
Popular Rotorua Backpackers

Work out the Rotorua backpackers accommodation that best meets your needs with this handy guide. Most are located in the central city within easy walking distance of supermarkets, food outlets and a few local attractions.
Read more ≫


Luxury Accommodation In Rotorua

A selection of luxury accommodation in Rotorua that is world class, each with it's own unique personality, be it back to nature, old world charm or contemporary elegance.
Read more >>


Rotorua Marae Stays (Māori Village Stays)
Will a Rotorua marae stay take you out of your comfort zone? Probably. Will it be worth it? Definitely. The marae is a big part of life for people in Rotorua. You will learn, laugh, sing and have fun when you take on an overnighter. Are you up for it? :) Go on, I dare you.
Read more >>



* The price ranges often don't seem to match with reality. There's always a deal to be had somewhere.
I will add to this section as time goes by so check back periodically to see what's happening. Use this Contact Form for any questions you may have.
Return to Top