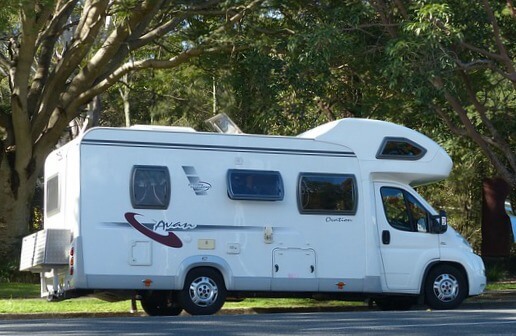 Campervan hire in New Zealand - You might get this one.
Because hiring a campervan is such a big investment, both monetary and comfort wise, it's important to see how the campervan rental companies stack up against each other.

Why is one $1,200 and the other $2,600? For the same thing! That's what you're up against when visiting the websites of each company. It's about that time you slump back in your chair, look at the ceiling and say, "I hate my life. Shoot me, somebody. Please!!!" Kind of dampens the enthusiasm doesn't it?

Campervan hire in New Zealand just got easier

That's why Rotorua Travel Secrets has teamed up with DriveNow, a car hire and campervan rental comparison website. DriveNow slices and dices the information to give you:
One of the widest selection of rental companies in the country


Transparent pricing - easy to scan across the range


Instant confirmation from your company of choice (unless vehicle is flagged 'On Request)


All taxes and levies are included barring a young driver surcharge or, unless you opt for extra features


No booking fees from DriveNow


Over and above this, DriveNow also promises to beat any cheaper price you find online - by 10%. Ha, how can you lose? 

Included for comparison are the brands Maui, Kea, Kiwi Campers, Budget Campers, Britz, Mighty, Alpha, United, Jucy, Freedom Campervans, Lucky and more. All well-known brand names, if not in your country, most certainly in ours.
DriveNow makes it easy to compare companies offering campervan hire in New Zealand, well, it's never easy, easy, but it sure beats visiting each and every website, taking copious notes - indecipherable at times - and driving yourself insane in the process. This way is much better. Only a slight touch of insanity, I promise.

Use the form below if you feel inspired and want to get stuck in and kick that job to the kerb now, otherwise read on.



Each company can be viewed on its own, along with current promotions, if any. By inputting travel dates and pick up, drop off points, all available vehicles are laid out in table format. A glance is all it takes to decide whether the offer requires a further click to learn more.
Use DriveNow's Travel Guide to help with your planning process and don't forget to make use of the online help facility. Personally, I've found them very useful.
You'll find that campervans are picked up from the main centres of Auckland, Wellington, Christchurch and Queenstown, dependent on your touchdown point in New Zealand.
Brushed up on what you need to know for driving in New Zealand yet?

Tips for your holiday in New Zealand

Moving between the North & South Islands

The Interislander Ferry service runs daily between Wellington and Picton taking about 3 hours to complete the crossing.
Unlike rental cars, all campervans and motorhomes can undertake the crossing.
One good thing about the crossing is, you don't have to drive and can actually relax for a change. Explore the ferry if you don't want to rest. Have something to eat, relax with a drink (non-alcoholic for the driver) at the bar. Check out the shop or watch the kiddies play in special areas.
Once you've had enough of that, venture out on deck. Dolphins and other marine life might decide to grace you with their presence. Now there's a zen-like interlude.

To top it off? Stunning views of both islands. Perfect photo opportunities you won't want to miss out on.

Free travel apps

Any number of free travel apps will find you somewhere to park up for the night, places to visit, walks to take, even where rubbish bins are located. Technology!

To start you off, two of the most popular are CamperMate and Rankers Official Camping NZ.

Now you're all set. If you didn't carry out a comparison search earlier, take the opportunity to do so now.



Once that's done, come back here and check out what you can do in the Motorhome Friendly Town of Rotorua. You are calling in I hope? You better! ;)

Happy campervanning!

Ideas to tempt you into visiting—