LOST IN ROTORUA SELF-DRIVE TOUR GUIDES

During this period of uncertainty, some local attractions, businesses, hotels and motels may be closed or have limited hours. Please check with the operator when booking. For those of you who cannot visit New Zealand due to border closures, enjoy a virtual visit to Rotorua. Hopefully we get to see you in person real soon. Stay healthy and take care! —Karen

Love the sense of possibility inspired by an empty, winding road?


You might have an adventure, be totally thrown out of your comfort zone, find yourself laughing at the unusual, or simply having the best time of your life. You just don't know, do you?

Whether you're visiting Rotorua as a family, couple or with friends, if you're prepared to get Lost in Rotorua with the help of someone like me, all that? It's a distinct possibility.


AND, IT DOESN'T HAVE TO COST A LOT

Let's face it, Rotorua can be an expensive place to visit. It's even more so when there's a few of you. By the time you factor in accommodation, food, transportation and any paid attractions you want to visit it can add up to a significant amount. And isn't it always the way that the very experiences you want to have work out to be the most expensive? Times that by 4,5,6 people! Grrr!!!

Let's fix that.


WHY NOT INCLUDE A NUMBER OF FREE ATTRACTONS-IN-THEMSELVES?


To make it a breeze for you I've created a series of inexpensive, self-drive tour guides that will see you with your family, friends, or that special someone visiting some really cool free places in and around Rotorua.

You still get to include any paid attractions you want to see and do but the fun doesn't have to stop when you've done all that. In fact, you can mix 'n' match between paid and free attractions-in-themselves quite easily for double the fun at any time.

And don't concern yourself with sorting through reams of information to find out what to do and how to manage it, that just eats up your valuable time. I've done it all for you. The tours come with all instructions, maps, landmarks, and more.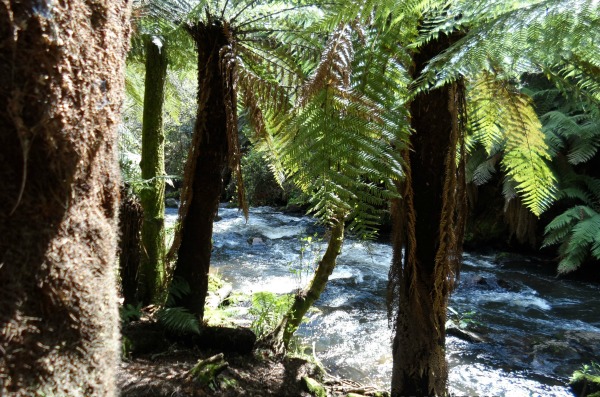 Where could this be?

YOUR TOUR - YOUR TIME

Tour at your own pace. Choose what you want to do. Choose when you want to do it. Don't want to visit a particular spot? Leave it out. Want to go off course and explore something else? Do it. You're not bound by anybody else's agenda.


STANDING THE TEST OF TIME
The places in these guides certainly stand the test of time. In fact we, that is my family, friends and I, go back time and again when we have visitors. Even when we don't. They're just cool places to visit period.

OLD SCHOOL FUN

These guides are designed to encourage talking to and enjoying each others company. If you can avoid the use of GPS, google maps or social media posting throughout your tour - hard, I know - it can only enhance the experience.


WHY SECRET LOCATIONS?

To add to the fun the guides are written for one person to pass on the information to get you to each destination. That person will give directions, signposts and landmarks everyone can have fun looking out for to get to each site and trying to guess where it is.


THE LOST IN ROTORUA EXPERIENCE?

The whole purpose is to visit and explore unforgettable places in Rotorua while experiencing an atmosphere of fun. The Lost in Rotorua guides provide not only step-by-step instructions and maps for finding your way - like a local - but also ideas and prompts for you to have even more fun with each other.


THE SETUP FOR FAMILIES, FRIENDS & COUPLES
Three series caters to each of those particular groups.
Within each grouping are three guides that can be purchased individually or with others.

Edge of Urban, Loop the Lake and Southern Drift'n - if you're at all familiar with Rotorua it's not too hard to work out from the titles the gist of where you're going.


Each guide takes in 5 locations that are kept secret from the others in your party (families have a different setup). They can include rumbling thermal activity, swift flowing rivers, views from the highest place you can easily access, short walks amongst towering trees and more.

If you like the thought of that click through to the series that best fits your situation. See you on the next page.

Lost in Rotorua Families Series >>

Lost in Rotorua Couples Series >>

Lost in Rotorua Friends Series >>

Return to Top