Check Out Things to Do in Rotorua, June 2018

---

Look out for things to do in Rotorua in June 2018 as winter gets set to shower us with icy tentacles. OGLOW is one to check out if you want to celebrate the winter solstice (and the lengthening of days, hallelujah). Watching the Tall Blacks basketball team would be another. If you've never been to a roller derby before, now would be as good a time as any. 

It's also Queens Birthday weekend with a public holiday on Mon 4th Jun. Rotorua will be busy.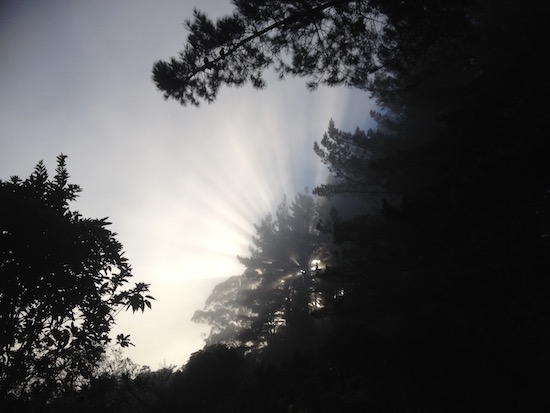 A wintry dawn in Rotorua, NZ. Taken during a walk on the Pohaturoa track (Trigg side) at the Whakarewarewa Forest.
Rotorua Markets: The Night Market takes place every Thursday evening at 5pm (a good place to have dinner), the Flea Market every Saturday morning (this time it's breakfast) and the Lakefront Craft Market takes place on the 2nd, 3rd and 17th of this month (lunch?).


---

Things to Do in Rotorua this June

OGLOW - Winter Solstice

Date: Thu 21 Jun
At: 525 Ngongotaha Rd at OGO Rotorua
Time: 5-10pm
Cost: Various packages at heavily discounted prices
Restrictions: Minimum age to ride is 6yrs

What better way to celebrate the shortest day of the year than rolling down a hill in a giant inflatable ball (in the dark). Gourmet BBQ and bar facilities will be available at this inaugural event for OGO.

Website: http://ogo.co.nz/oglow-winter-solstice/



RNR - Jae T, JSQZE, Average Steve

Date: Fri 22 Jun
At: Lava Bar, 1286 Arawa St
Time: 8pm
Cost: General admission $15, Door sales $20
Restrictions: 18yrs plus

 Check out this band from Brisbane on their Reggae N RnB Tour. It will be a fun night for all.
Online Tickets: https://tickets.ticketspace.co.nz/event/rnr-rotorua


The Greatest Little Show on Wheels

Date: Sat 23 Jun
At: Southern Trust Sportsdrome, Queens Drive, Government Gardens
Time: 7-9pm
Cost: $5-$32pp
Elite skaters feature in a mixture of individual routines, quad teams and a small and large show group. 50 entry level and transitioning skaters will join in and there's also a performance by parents and youngest skaters.
Buy Tickets: https://www.eventfinda.co.nz/2018/the-greatest-little-show-on-wheels/rotorua


Rock 'n' Rollin' Mid-Winter Party

Date: Sat 23 Jun
At: Princes Gate, 1057 Arawa St
Time: 7-11:30pm
Cost: $49 Dinner & Dance

Dance the night away rock 'n' rollin' with a live band. The buffet dinner begins at 7pm then it's all on as everyone takes to the floor. Cash bar available.
Buy Tickets: https://princesgate.co.nz/mid-winter-party/


Passionata

Date: Sun 24 Jun
At: Princes Gate, 1057 Arawa St
Time: 1-3pm
Cost: Free
Have lunch, high tea or maybe nibbles with a drink, or two, while listening to Selwyn Wright, pianist and vocalist and his wife Mary, also a vocalist, perform contemporary arrangements of classical elegance, dramatic musicals, television and motion picture themes and more.

See more: https://princesgate.co.nz/passionata/


Ol' King Cole NZ Tour

Date: Tue 26 Jun
At: Ponsonby Rd Lounge Bar, 1109 Tutanekai St
Time: 7.30pm
Cost: Free entry
Ages: All ages

Look forward to listening to hits of the late great Nat King Cole, amongst others, performed by Wellington jazz trio Ol' King Cole. The trio are releasing their debut album 'The Best Man' on this tour too.


Tall Blacks v Hong Kong

Date: Thu 28 Jun
At: Energy Events Centre, Queens Drive, Government Gardens
Time: 7-9pm
Cost: $22.50

This will be the first home game for the Tall Blacks who are on the road to the 2019 FIBA World Cup. Go Tall Blacks!

Find out more: http://www.ticketmaster.co.nz/New-Zealand-Tall-Blacks-tickets/

Sonic Delusion NZ Winter Tour

Date: Fri 29 Jun
At: Brew Craft Beer Pub, 1103 Tutanekai St
Time: 8pm
Cost: Free admission

Head on down to the Brew Bar to enjoy some craft beers while being entertained with Latin-infused pop-laced "funky electroacoustic folk". Sonic Delusion is getting to be a regular in Rotorua.


The Motion Entertainment Midwinter Games 2018

Date: Thu 29 Jun, 6 & 27 Jul
At: Motion Entertainment, Lynmore Junction, 346-352 Te Ngae Rd
Time: 6-10.30pm
Restrictions: R15
Cost: $150pp
A $2000 cash prize and Motion Entertainment Supreme Champion trophy are up for grabs in this team event. Teams of 5 or 2 on a table of ten enjoy a 3 course buffet and take part in the trilogy challenge of tenpin bowling, Darkride XD shooting challenge and 3D mini golf. The top 13 teams return for the finale on 27 July.

Tickets: Ph 0800 428 3386
Website: https://www.motionentertainment.co.nz/http-www-motionentertainment-co-nz-events


Harmony Rangimarie - A Fashion Experience
Date: Sat 30 Jun
At: 1057 Arawa St (by entrance to Government Gardens)
Time: 6-11pm
Price: From $35 General Admission to $100 VIP Tabled
A high-end runway brings the past and future fashion into the present - with a multicultural kaupapa of empowerment.  Community members, artists, designers and models come together to create this show, which also enables them to network and build each other up in spirit and skill sets.
See more: https://princesgate.co.nz/harmony-rangimarie-a-fashion-experience/


Slam Rock 2018 - Live Roller Derby

Date: Sat 30 Jun
At: Southern Trust Sportsdrome, Queens Drive, Government Gardens
Start Times: 6-9pm
Cost: $7-$40, under 3yrs free
Get ready for some heavy duty action as Sulphur City's Steam Rollers Motely Crew take on Tauranga's Moana Roller Derby's Salty Rollers. Tickets sell out quick to this event so if you don't want to miss out.... The annual half-time entertainment features the Slam Rock Air Guitar Competition with crowd participation and a real guitar up for grabs. There will be prizes for Best Dressed Adult and Child Rock Stars, and for the Best Supporter Sign. You might even win a spot prize.
See more: http://www.ticketmaster.co.nz/Slam-Rock-2018-tickets/artist/1994561


Princes Gate Cabaret Dinner & Show

Date: Selected Saturdays
At: 1057 Arawa St (by entrance to Government Gardens)
Time: 6pm until late
Price: $89

The place to go in Rotorua for live cabaret entertainment. Can feature Broadway, Opera, Las Vegas and more, designed to appeal to a broad range of tastes. The food's undeniably tasty too. You can also combine value accommodation packages that include the cabaret and show.

Book: Princes Gate Cabaret Dinner & Show


---

Coming Up in July

School holidays will feature heavily in July with lots of activities for the kids. If it's mountain biking you're looking for, the highly anticipated 2018 Gloworm Lights Winter MTB Series kicks off. Something else to look forward to later in the month will be Harcourts Dancing with the Stars.


---

More fun things to see and do in Rotorua

Return to Top
Home

›

Rotorua Events

› Things to Do in Rotorua June