Summer Things to Do in Rotorua, January 2019

---
---
Things to do in Rotorua - January 2019. The summer holidays are in full swing with holidaymakers heading out to the lakes for bbq's, swimming and fun in the sun. The weather is still tricky (like, when is it not) so layers are advisable.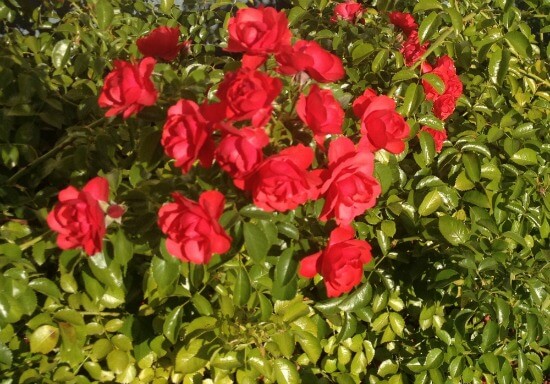 January Roses in Rotorua
There's plenty to see and do in Rotorua that should keep little ones occupied. Check out the Library Summer Holiday Programme. Or the A&P Show at the end of the month. Fun, fun, fun.
The Markets will be bustling with all the people in town. You'll find the Farmer's Market in the City Focus every Sunday, the Rotary Flea Market every Saturday in Kuirau Park and of course the Craft Market every Sunday this month at the Lakefront.


---

Things to Do in Rotorua this January Include...

History of Children's Day Exhibition

Dates: Weekdays 7-24 Jan
At: Rotorua Lakes Council, 1061 Haupapa St
Time: 8am-5pm
Cost: Free
Restrictions: All ages
A special exhibition showcasing photos that celebrate the evolution of Redwood's Children's Day. From small beginnings with the Travelling Tuatara's to what it has become is quite amazing really. Now you're lucky to get a carpark. :(
Learn more on Eventfinda: History of Children's Day

Children's Garden Tours

Dates: Weds 9, 16, 23, 30 Jan
At: Government Gardens, Queens Drive
Time: 10:30-11:30am
Cost: Free
Restrictions: All ages
Kids can have fun learning how volcanic eruptions formed Rotorua, about the battles that took place here, and explore the gardens generally. They must have an adult with them. Take good walking shoes and suitable clothing, think sun smart. If raining the event will be cancelled.
Further info contact: rotorua.museum@rotorualc.nz or phone 07 351 8055


Fish Out of Water Art Trail

Dates: 17-31 Jan & 1 Feb
At: Rotorua i-Site, 1167 Fenton St
Time: 9am-5pm
Cost: Nil
Restrictions: None, for family and friends
This is a community art project set up to celebrate Rotorua's lakes and trout fishing. 13 fibre-glass fish have been decorated with a variety of materials (very cool actually) by people ranging in age from 4yrs to +60yrs, then placed throughout the inner city.
Pick up a trail map and entry form from the i-Site, walk the trail, vote for your favourite fish and enter the competition.
See more on Facebook: Fish Out of Water


Madagascar - A Musical Adventure Jr

Dates & Times:
10, 11 Jan | 7-8:30pm
12 Jan | 2 3:30pm & 6-7:30pm
13 Jan | 2-3:30pm
15, 16, 17, 18 Jan | 7-8:30pm
19 Jan | 2-3:30pm & 6-7:30pm
20 Jan | 7-8:30pm
At: Energy Events Centre, Queens Drive
Cost: Adult $20, Child $15, Family of 4 $60
Restrictions: All ages
Escape New York Park's Central Park Zoo with Alex the Lion, Marty the Zebra, Melman the Giraffe, Gloria the Hippo and those dastardly Penguins, and join in the adventures on the journey to the crazy world of King Julien's Madagascar.
Request Tickets on Facebook: Madagascar


TWS World Invitation Superstock Champs "World 240's"

Dates & Prices (fees incl):
Fri 18 Jan - Adult $28, Child/Senior $10, Family $68
Sat 19 Jan - Adult $33, Child/Senior $10, Family $68
At: Paradise Valley Raceway,105 Paradise Valley Rd
Time: Friday Ministocks begin 6.30pm then the rest at 7pm. Saturday is 7pm.

Stockcars are still a firm favourite in the line up of things to do in Rotorua, especially for families. Competitors from around the world, including the UK and USA are turning up. Add to that Superstocks unique to NZ and you've got a recipe for a crash-bangin' night.

Buy tickets at Eventfinda: Superstock Champs


Rotorua Noir (NZ's First Crime Writing Festival)

Date: Sat 26 & Sun 27 Jan
At: Shambles Theatre, 8 Amohau St
Time: 11am-7pm
Cost: $125
Restrictions: All ages
This is a 2 day festival celebrating crime writing from NZ and around the world, with writers flying in from all over. This is big! Look forward to author panel discussions. There's a short story competition for local writers and the winner gets to read their work at the festival.
Learn more on Eventfinda: Rotorua Noir


Rotorua A&P Show

Date: Sat 26 Jan (Auckland Anniversary weekend)
At: A&P Showgrounds, 141 Western Rd, Ngongotaha
Time: 8.30am - 5pm
Cost: Adults $10, Children 15yrs and under Free
A fun one day event at the site of the famous Agrodome. Great family entertainment with rides, races, the Petting Pen and playing. For the adults, barrack for your favourites in the sheep shearing, wood chopping, equestrian events and much more besides. There's always the King & Queen of the Mountain Race events too. Let's hope for great weather.

Website: Rotorua A&P


Aquatic Family Fun Day

Date: Sun 27 Jan
At: 18 Tarewa Road
Time: 11am-3.30pm
Cost: $7

Both land and water inflatable games are played throughout this themed day (theme yet to be advised).
Stay updated at Facebook: Aquatic Centre


Famously Rotorua 'Swim the Lakes' Series
EcoMist Blue Lake Multisport Festival (No.1 of 4)

Date: Sat 28 & Sun 29 Jan (Auckland Anniversary weekend)
At: Blue Lake, Tarawera Rd
Time: First races kick off at 8.30am
Cost: Free admission, Event entries range between $10 - $90

Six events held over two days. Main events are: an Aquathon with a 5.5k run followed by an 800m Open Water Swim, a 2k swim across the lake, and a Sprint Triathlon. Kids can join in with their own Triathlon and adults can enjoy a non-competitive Forest Fun Run/Walk.

Learn more: www.rats.org.nz/events/blue-lake-multisport-festival
See more: Rotorua Swim the Lakes Series on Facebook


---

Looking forward to February (hot, hot, hot).
As well, the Rotorua Home & Garden Show hits town.
For those who prefer to keep their feet on the ground, the gruelling Tarawera Ultramarathon will also have prominence.

Don't forget to book your accommodation early.


Check out upcoming events & activities



More fun things to see and do in Rotorua

Return to Top
Home

›

Rotorua Events

› Things to Do in Rotorua January