Calendar Your Things to Do in Rotorua, April 2019 - To be updated

---

Things to do in Rotorua, April 2019 - The month begins with the final days of Crankworx followed by the Radix XTERRA Festival kicking in. On a more cultured note, the Opus Orchestra hits town.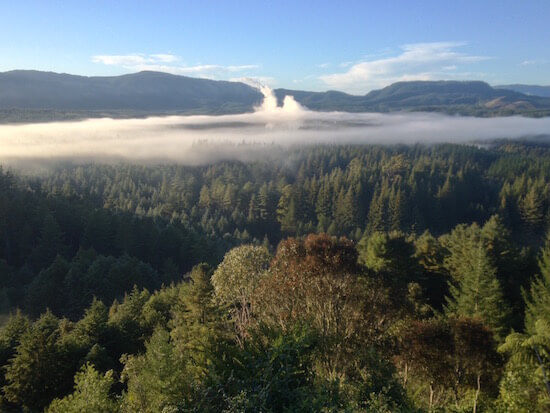 View from the Trigg over Waipa and Whakarewarewa Forest. Tracks are scattered throughout the pictured area including the hills, and that's not the half of it.
Daylight Saving ends on the 2nd and we'll be plunged into the hellish grip of winter. Slight exaggeration Karen. :)  You don't say. Sorry, don't mind me.

Anyway, school holidays come in half-way through the month so hopefully mum and dad are already on to it! The Arts Village will have creative activities on the go for the kids and there will be lots of other school holiday activities. You've got a public holiday too with Anzac Day falling on Tuesday the 25th.

Rotorua Markets: Catch the Night Market every Thursday evening at 5pm, the Flea Market every Saturday morning, the Farmers Market every Sunday morning and the Lakefront Craft Market takes place on the 3rd, 17th and 24th this month. Look for the Arts 'n' Crafts Market on the 1st.


---

Things to Do in Rotorua this April Include...

The Forgotten Glade

Date: Sat 1 Apr
At: Rotorua Civic Theatre
Time: 1.30pm and 6.30pm
Cost: $27
Restrictions: Nil
Presented by: Anne Samson School of Ballet. A mortal man has lots of adventures as he helps fairies rescue their fading Twinkles/Fairy Dust.
Buy Tickets: The Forgotten Glade


MTB Ball - Bow Ties and Bike Shorts

Date: Sat 1 Apr
At: The Blue Baths, Queens Dr

Time: 7pm-1am

Cost: $90
Look forward to a high-energy charity event. What else can you expect from the mountain bike community and friends. Live and silent auctions, BMX racing around the pool, DJ and band, complimentary drink on arrival and a delicious supper. Funds raised will go to Mental Health Services (in memory of Mark Dunlop) and the Rotorua Mountain Bike Club First Response Unit.
Buy Tickets: MTB Ball

Puarenga Park Run

Date: Every Sat morning until 1 Jul
At: Puarenga Park, Te Ngae Rd, Owhata
Time: 8-9am
Cost: Free (register first time)
A timed 5km run in and out of the geothermal landscape. Fast, slow, makes no difference. Take the kids along too. Have fun and make friends.
See more: www.parkrun.co.nz/puarenga

Crankworx Rotorua 2017


Dates: Sat 25 Mar - Sun 2 Apr 2017

At: Skyline Rotorua, 185 Fairy Springs Rd

Time: 9am-9pm and last 2 days 9am-6pm

Cost: 
Adult 5 days $80 (first 4 days no tickets required)

Child 5 days $60 (first 4 days no tickets required)
Restrictions: All ages

The four-stop Crankworx World Tour finds the best male and female mountain biker - in the world obviously. Rotorua (cough, cough) was added to this renowned event fixture in 2015 and we're up first this year. The next leg is in Les Gets, France followed by Innsbruck, Austria and finishes at the home base of Whistler, BC.
For Rotorua, the 5 events take place either on the slopes of Mt Ngongotaha  or in the Whakarewarewa Forest. Race styles are downhill, slopestyle and enduro. Running alongside Crankworx will be family-friendly Kidsworx races.
The event is not fully finalised yet so keep up to date at Crankworx.com


Opus Orchestra - Mozart Through Russian Eyes

Date: Sun 2 Apr
At: Howard Morrison Performing Arts Centre, 1170 Fenton St
Time: 2-4pm
Cost: $30
Restrictions: Nil
Kiwi cello prodigy, Matthias Balzat, joins the Opus Orchestra bring you a Russian view of the Classical period. It includes Prokofiev's "Classical" Symphony, Mozart's "Jupiter" Symphony and Matthias performing from Tchaikovsky's "Variations on a Rococo Theme".
Book Tickets: Opus Orchestra


Stimela The Gumboot Musical

Date: Mon 3 Apr
At: Rotorua Civic Theatre
Time: 8-10.30pm
Cost: $25
Restrictions: All ages
With roots in the gold mines of South Africa, Gumboot dancing and the rattling of chains has become so much more than a way for slaves to communicate in the darkness. The show is high-energy and extremely physical. You won't be able to help but become truly engrossed.
Book on Ticketmaster: Stimela The Gumboot Musical

Waikato BOP Magic v Central Pulse

Date: Wed 5 Apr
At: Energy Events Centre, Queens Dr
Time: 7.40-9.30pm
Cost: Between $9.99 - $29.99 depending on seating zones
Netball fans will turn out in force to support the home team, Waikato BOP Magic.
Buy tickets: Eventfinder WBOP Magic


It's Showtime - Magic and Illusion Spectacular

Date: Fri 7 Apr
At: Rotorua Boys' High School
Time: 7-8.30pm
Cost: Adult $18, Child $12
Restrictions: Nil
Michael Lindsay is one of NZ's youngest full-time magicians so this should be fun. His sidekicks are the Assistant, Gismo the Mind Reading Dove and Nugget the Chicken. Oookay. Sounds interesting.
Buy Tickets: Ph 0800 289 849 or at the Rotorua i-SITE Visitor Information Centre

Radix Nutrition XTerra Rotorua Festival

Date: Sat 8 Apr
At: Blue Lake (Tikitapu)
Time: 8am-11.45am
Cost: From $30 - $165

Without a doubt, the biggest EXTERRA event... worldwide. Eight events take place at Blue Lake (Tikitapu) and surrounding Whakarewarewa Forest. Social or competitive, you can choose between a 5.5, 11 or 21km run/walk, or a 26km mountain bike race.
Individuals and teams can take part in short or long course tri events. Short is a 500m swim, 12km MTB and 5.5km run. Long course is 1km swim, 26km MTB and an 11km run.
Not to be left out, there's also an interactive XTerra Kids Zone.

See more and enter: Radix Nutrition XTERRA


Hitched NZ

Date: Sun 9 Apr
At: Sir Howard Morrison Performing Arts Centre, 1170 Fenton St
Time: 10am - 3pm
Cost: $15 Door sales only

Grab your mother, your girlfriends, or soon to be husband, and head on down to wedding show. You'll get some great ideas of what's on trend, services you can use, food you can taste and a fabulous runway show of wedding gowns and the like. There will be music, to get you In The Mood, and prizes too. Have fun.

See more: Hitched Wedding Show


The Great Rotorua Museum Easter Egg Hunt

Date: Fri 14 - Sun 30 Apr
At: Government Gardens, Queens Dr
Time: Any
Cost: Free

The Easter Egg Hunt is taken to the outdoors this year. Take your young egg-detective to pick up a clue sheet, find all the eggs and solve the mystery word. Once that's done, he/she can enter the draw to win an Easter prize pack.
See more: Rotorua Museum Easter Egg Hunt


Tim Armstrong

Date: Sat 15 Apr
At: Rotorua Citizens Club, 1146 Rangiuru St
Time: 7.30-11.45pm
Cost: Free admission
Restrictions: R18
A singer of some note, Tim Armstrong has been around for a long time (since the 1980's). His music career has taken him around the world with one of his bands The Kiwi Bandits, and he's performed with Frankie Stevens, Tom Sharplin, Marc Hunter, and Celine Toner to name just a few notables.


April School Holiday Craft Activities

Dates: Tue 18-Fri 21 and Mon 24-Fri 28 Apr
Time: 10am-3pm
At: Te Rūnanga Tearooms, Government Gardens, Queens Drive
Cost: Free

Take the kiddies along to have some Easter inspired fun with crafts and colouring in sheets. Your host: Rotorua Museum. Take part in the Great Rotorua Museum Easter Egg Hunt at the same time.
See more: Rotorua Museum Crafts


Middle Earth Orienteering Odyssey - Middle Distance

Date: Wed 19 Apr
At: Whakarewarewa Forest, Long Mile Rd (off Tarawera Rd)
Time: 9am-2pm
Cost: Free on the day for recreational competitors

A middle distance orienteering event (est 40-60min winning times). This is a supportive event to the 2017 Oceania Orienteering Championships and World Masters Games coming up in Auckland.
Find out more: Middle Earth Orienteering Odyssey

Rotorua District Field of Remembrance

Date: Thu 20 - Thu 27 Apr
At: Centotaph, Government Gardens
Time: Consecration 5pm on the 20th
Cost: Free

A field of named crosses, representing local soldiers who died during World War One, 1914 - 1918, will be set up to mark the 102nd anniversary of the Gallipoli landings by ANZAC troops.
See more: Rotorua Museum Field of Remembrance


Middle Earth Orienteering Odyssey - Sprint Distance

Date: Thu 20 Apr
At: Rotorua Government Gardens, Roadside Stories, Queens Dr
Time: 9am-12pm
Cost: Free again for recreational competitors
The Sprint Distances of this orienteering events is in Rotorua's gorgeous Government Gardens and threads amongst the thermal areas.
Find out more: Middle Earth Orienteering Odyssey - Sprint Distance

Rotorua Ukebox - Ukulele Open Mic Sessions

Date: Sun 18 Nov
At: Te Runanga Tea House, Queens Drive
Time: 3-5pm
Cost: It's  free but you'll be asked for a Gold coin donation
Restrictions: All ages

Rotorua's Thermaleles open the show with a short ukelele performance. After that, everyone can jump in to sing, play along or use the open mic. You'll also get the opportunity for some hands on learning if you're interested.
Email Julie.parsons@rotorualc.nz or post on the UkeBox Facebook page to request songsheets to be used or material to covered.


ANZAC Day - We Will Remember

Date: Tue 25 Apr
At: Te Rūnanga Tearooms, Queens Drive, Government Gardens
Time: 9am - 3pm
Cost: Free

Feel free to take some time out to remember those who have served their country, and to those who lost their lives in that same service during times of war. Leave a message on a poppy to be added to the ANZAC Day remembrance displays.


Princes Gate Cabaret Dinner & Show

Date: Saturdays
At: 1057 Arawa St (by entrance to Government Gardens)
Time: 7pm-10pm
Price: Dinner, Show & Accommodation is $350 for 2 people. Dinner & Show is $178 for 2.

The place to go in Rotorua for live cabaret entertainment. Can feature Broadway, Opera, Las Vegas and more, designed to appeal to a broad range of tastes. The food's undeniably tasty too. Look for the Dinner, Show & Accommodation specials.
Bookings: Princes Gate Cabaret Dinner & Show

---

Coming Up in May

Look forward to the 53rd Rotorua Marathon and Race 4 of the Giant 2W Gravity Enduro, and... I guess people are not looking that far ahead at the moment because not much of anything is coming up. Stay tuned, I will hunt them down.


Check out what else is on

---

More fun things to see and do in Rotorua

Return to Top
Home

›

Rotorua Events

› Things to Do in Rotorua in April