---
Find Things to Do in Rotorua November 2016

---
,
Things to do in Rotorua this November include a multi-day orienteering event, running events, live shows, a women's expo, musical theatre, kids fishing, a charity auction luncheon....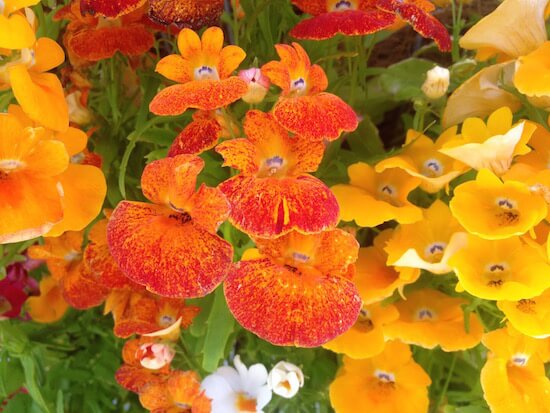 It's Rotorua Garden Festival Time
You might enjoy, for instance, the Russian Ballet Company performing The Nutcracker, or the famous Abba impersonators - Abbasolutely Fabbaulous. If listening and dancing to live acts is of interest, they will be found playing at The Brew or Ponsonby Rd Lounge Bar amongst other places; now that's relaxing.
For the energetic, enjoyment can be found with the Led Lenser Night Trail Run, the Tarawera Trail Marathon and 50km events, and the Podium Rotorua Running Festival.
If you want to get a head start on Christmas shopping, check out the Rotorua Markets as an alternative (and please don't tell me you've already completed your shopping, that will totally ruin my day).


---

Date-Ordered Things to Do in Rotorua this November


Open Mic Night

Dates: Every Tue 1, 8, 15, 22, 29 Nov
At: Brew Craft Beer Pub, 1103 Tutanekai St
Time: 9pm-12am
Restrictions: All ages
Cost: Free entry

With all the gear provided you will hear some talented people performing at Brew Bar. And, if you've a mind to, get up yourself. Anyone can do it. You never know, it could be the start of something big. Oh, and Brew Bar has award-winning craft beers.

'Sons of a Bitch' & Mel Parsons

Date: Wed 2 Nov
At: Haddy's Place, 540 Poutakataka Rd, Atiamuri
Time: 6pm
Cost: Door $50 or $42.50 online
A double bill show that will 'blow our ears back' apparently. The show promises unmissable music, theatre and comedy accompanied by a BBQ beforehand (fundraiser run by the local school or community) and a cash bar - at a woolshed. Hilarious. I haven't been inside a woolshed in years, what about you?
Mel Parsons is an award-winning folk/country singer-songwriter who will present new and old songs. As for 'Sons of a Bitch', it's a show about a swag of delightful (and disgusting dogs). The previous show, 'The Bitches', is a hit the world over.

Book at Eventfinda: 'Sons of a Bitch' & Mel Parsons


Women's Lifestyle Expo

Date: Sat 5 Nov - Sun 6 Nov
At: Energy Events Centre, Queens Dr, Government Gardens
Time: 10am-5pm
Cost: $10 Door sales only

It's time out Ladies. Time to check out services and products involving over 90 companies vying for your $$$. It will feature jewellery, crafts, fitness, food & wine, beauty and business information and products. Look out for NZ Zone and Craft Zone.

Stay tuned at: https://www.facebook.com/WomensLifestyleExpo


Kids Fish Out

Dates: Sun 6 Nov
At: Fish & Game Grounds, 1130 Paradise Valley Rd
Time: 5 x hourly slots
Cost: $3 suggested donation (how cheap is that?)

Immerse your children, 6-14yrs, in learning how to cast and fly fish. Everything is provided and it's so much fun for the whole family. Sausage sizzle, tea, coffee and soft drinks make for a party atmosphere and dads can talk about the monster fish that got away. No, really! Catch 1 of 20 tagged trout to win a Kilwell rod and reel set. Put this on your annual list of things to do in Rotorua.

Bookings:  Children's Fishing


Kelvin Cruickshank Soul Food

Date: Thu 10 Nov
At: Sir Howard Morrison Performing Arts Centre, 1170 Fenton St
Time: 7-9.30pm
Cost: $65
Restricted: R16
He's back. Medium/Psych Kelvin Cruickshank will give spontaneous readings as he moves amongst the audience connecting with loved ones who have messages to pass on.

Book at Ticketmaster:  Kelvin Cruickshank Soul Food


Rotorua Charity Auction Luncheon

Date: Fri 11 Nov
At: Energy Events Centre, Queens Drive
Time: 12-3pm
Cost: $120

Funds raised at this luncheon event will go to many deserving Rotorua charities. Look out for live and silent auctions, and a guest speaker.

Book at Ticketmaster: Rotorua Charity Auction Lunch


Tarawera Trail Marathon & 50km Run/Walk Events (Incorporating Tikitapu Trail Runs)

Date: Sat 12 Nov
At: Te Puia, Hemo Rd
Time: 8am
Cost:From $40-$250 depending on event and date booked

The course for these point to point events takes place in amongst some of Rotorua's best scenery. From the start line at the base of Te Puia's famous Pohutu Geyser, the Tarawera Trail course winds its way through the Hemo Gorge Trail to Waipa Forest, the Green & Blue Lakes, Buried Village, and the Tarawera Trail which finishes at Hot Water Beach.
Challenging? I think so. Especially as it gets near to the end of the Tarawera Trail. It gives me shivers just thinking about it.
As for the Tikitapu Trail component, it offers 2 Trail/Run distances of 16km or 23 that both finish at the Blue Lake. Same stunning scenery.

Learn more: http://www.taraweramarathon.co.nz/



Rotorua Museum of Art & History Things to Do in September
At: Oruawhata Dr, Govt Gardens
Opening Hours:
     Dec - Feb 9am - 6pm
     Mar - Nov 9am - 5pm
Admission Cost: Adults $20, Seniors $18, Children $8. Locals free with id.

As well as exhibitions, the Rotorua Museum always has something of interest happening for everyone. Activities and fun learning is the common order of the day for children so you know what to do, keep an eye out.
Special Events:
Talk: The Art and Life of Walter Bakkenes - Ane Tonga, a curator at the museum, hosts this talk about the unique life of Dutch-born Walter (see exhibition.
Date: Thu 3 Nov at 5.30pm
Free entry
Music at the Museum: Presented by The Rogue Stage, Hopetoun Brown, featuring Finn Scholes, will perform for your pleasure. Buy tickets at the museum, Musicworks or the Rogue Stage.
Date: Sat 19 Nov
Time: 7pm for a 7.30pm start
Cost: Adults $30, Students $12

Talk: Caring for your Taonga and Artworks - Learn how to care for any precious possessions with the help of the collection staff. They know it all.
Date: Thu 24 Nov
Cost: Free entry
Visiting Exhibitions:
Rembrandt Remastered: 57 digitally remastered works of Rembrandt. Expect the life size paintings to look as much as they did on leaving his workshop, about 400yrs ago.
Dates: On to Sun 20 Nov

Inner Worlds: The Art & Life of Walter Bakkenes: Paintings and sketches by this Dutch Immigrant showcase the consequences of war that carried on to shape his art practice. Includes pieces inspired by Rotorua's thermal activity, the natural world and a passion for music.
Dates: On to Sun 27 Nov
Cool and Collected: Some of the unique acquisitions and gifts collected by the museum over the past 5yrs. They're not all on display at all times so don't miss out on this opportunity.
Dates: 1 Oct - 20 Nov

Permanent Exhibitions (Included with admission):
Taking the Cure - The story behind the Bath House Building: Find out why and how this world famous building came into being by exploring from the deepest recesses of the basement, through the mid-section, then on up through the roof-space and out onto to the rooftop viewing platform - with a birds-eye view over Rotorua. You can't help but be wowed.

Tudor Towers Restaurant, Cabaret and Night Club: From 1966 when the Bath House closed until 1990, the Towers was the place for entertainment. In that time it saw fine dining, cultural shows, and cabaret. Ah, those were the days. For many locals, it's a good place to relive those times - and fashions.
Ake! Ake! The story of B Company Māori Battalion: Set up to honour the young Māori men who fought in Greece, Crete, North Africa and Italy during World War II, there are many photos, objects, and stories to read about in this exhibition. Follow that up with the 30min documentary about these young men in the small theatre.
Ngā Pumanawa o Te Arawa (The Beating Hearts of Te Arawa): There are many stories told in this exhibition. About the Te Arawa people's journey to New Zealand, and the events that have taken place since that shaped the people, the area, the settlers that came later, right up to the present time. Irreplaceable taonga (treasures) are found within these walls too.

Visit website to see more:
Rotorua Museum of Art & History - What's on.

Lakeview Golf Classic - 36 Hole Tournament

Date: Sat 12 & Sun 13 Nov
At: Lakeview Golf & Country Club, 704 SH 5
Time: 8am-5pm
Cost: $70

18 holes are played each day in this annual tournament for lovers of golf. Men have 2 divisions, ladies 1. Numbers are limited to the first 120 entries. Close off is Fri 4 Nov.
Ph 07 357 2341 for bookings.


Heath Franklin's Chopper - Live From Anzakistan

Date: Sun 13 Nov
At: Sir Howard Morrison Performing Arts Centre, 1170 Fenton St
Time: 7.30pm
Cost: $38-$42
A major hit at the NZ Comedy Festival - Chopper has taken over New Zealand and Australia and created the world's next superpower, Anzakistan. With no experience and all the confidence in the world, he's the bloke who can do it.

Book at Ticketmaster: Live From Anzakistan


Imperial Russian Ballet | The Nutcracker

Date: Tue 15 Nov
At: Rotorua Civic Theatre, 1170 Fenton St
Time: 8pm
Cost: Adults $88.50

It's The Nutcracker. What can I say? Marking their 15th visit to NZ, this Ballet Company is made up of 40 dancers from throughout Russia.

Book: At the Civic, by phone on 0800 111 999 or online at Ticketmaster - The Nutcracker


The Rogue Lounge: Singer-Songwriters, Poets & Spoken Word Nite

Date: 16 Nov Every 3rd Thu of the month
At: Rogue Lounge, 1150 Pukuatua St
Time: 7-9.30pm
Cost: Free for all the family

Get together at this meeting of like-minded people; singers-songwriters, spoken word and poets, who share of themselves each week.

Find out more: The Rogue Stage

The International Māori Volcanics Showband - Last Stand Tour 2016

Date: Fri 18 Nov
At: Sir Howard Morrison Performing Arts Centre, 1170 Fenton St
Time: 7.30-9.30pm
Cost: $45-$75
This show will be bittersweet for many. From losing several members of the International Māori Showband family recently, this Last Stand Tour has come about. It involves reuniting all remaining members of the '60s & 70s' Māori Showbands, spread around the world, for a series of 4 North Island only shows. Also features members of The Māori Hi Fives, The Quin Tikis and The Castaways.

Buy at Ticketmaster: Māori Volcanics Showband


NZ Mountain Bike Orienteering Champs

Date: Fri 18 Nov - Sun 20 Nov
At: Long Mile Rd
Time: Fri 5.30-7pm, Sat 8am-5pm, Sun 9am-2pm
Cost: Various depending on events
4 mountain biking orienteering events of differing lengths, cater for all ages and abilities. Gather a group of friends for the recreational category if you want to try your hand.
Find out more: NZ MTB Champs 2016

Rotorua UkeBox - Open Mike Sessions

Date: Sun 20 Nov
At: Rotorua Museum

Pop along to the mezzanine level of the museum to enjoy free ukulele music. The local Thermaleles group get things going with a short session before everyone joins in with singing or playing. This month it's themed Christmas.

See more: Rotorua UkeBox


Podium Rotorua Running Festival

Date: 21 & 22 Nov
At: Soundshell & Village Green, Memorial Dr
Time: Sat 3pm, Sun 8am
Cost: From $15 - $45 depending on event
Events: City of Rotorua Half Marathon, Brooks 10k Classic, Novotel Community 4k, 2k Kid's Dash, BOLT Relay

Open to everyone from 3yrs and up, these flat, fast courses are suitable for the novice on through to the elite.
It's a weekend of fun, medals by the ton, food and entertainment. What are you waiting for?

Learn more: Running Festival


Hamurana Playcentre Spring Fair

Date: Sun 27 Nov
At: Hamurana Reserve, Hamurana Rd
Time: 10am-2pm
Cost: Free admission
A Grand Auction, jumble sale, sausage sizzle, games and all sorts of stalls. Pack up the family and head on out. Opposite the Hamurana Golf Club but lakeside.


Zontas Festival in The Garden

Date: Wed 30 Nov
At: Palmers Garden World, 147 Sala St
Time: 5.30-8pm
Cost: Free admission (I think)
Enjoy demonstrations, retail stores, entertainment and people at Palmers Rotorua, kindly allowed by Daryl in support of Zonta. If you don't know, Zonta is an international organisation of women empowering women through service and advocacy. Money raised goes to help those less fortunate.


The ABBA Show

Date: Wed 30 Nov
At: Sir Howard Morrison Performing Arts Centre, 1170 Fenton St
Time: 8-10.30pm
Cost: $59
Love Abba music? This will be a must if you do. It's a full-scale theatre production with a live backing band, all the lighting and effects you would expect, and the look-alikes, Abbasolutely Fabbaulous.

Tickets at Ticketmaster: The ABBA Show


Princes Gate Cabaret Dinner & Show

Date: Saturdays
At: 1057 Arawa St (by entrance to Government Gardens)
Time: 7pm-10pm
Price: Dinner, Show & Accommodation $350 for 2 people. Dinner & Show $178 for 2.

The place to go in Rotorua for live cabaret entertainment. Can feature Broadway, Opera, Las Vegas and more, designed to appeal to a broad range of tastes. The food's undeniably tasty too. Look for the Dinner, Show & Accommodation specials.
Bookings: Princes Gate Cabaret Dinner & Show
---

Looking Forward to December

Coming up in December you can look forward to seeing the Grease stage show, popping on out to the 52nd Rerewhakaaitu Rodeo, to supporting or riding at Race 2 of the Giant 2W Gravity Enduro downhill mountain biking series. Fun, fun, fun.


More fun things to see and do in Rotorua

Return to Top
Home

›

Rotorua Events

› Things to Do in Rotorua November